Since June of 2020 year, ZWZ bearing group has started to provide cylindrical roller bearings for the world-famous luxury brand SUV passenger cars in large quantities. This is an order made in the competition with several internationally renowned bearing enterprises, which has successfully replaced internationally renowned brand bearings.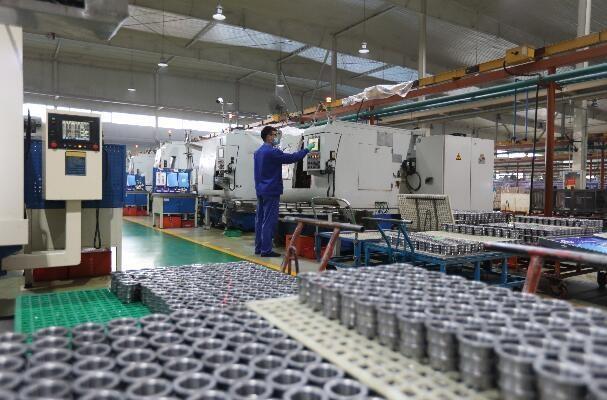 Production site of high-end automobile bearing of ZWZ group.
In recent years, the high-end automobile bearings developed by ZWZ group are matched with commercial vehicles and passenger vehicles of international famous brands in batches, but the product types are all tapered roller bearings. This batch order represents the improvement of the bearing accuracy level of the bearing shaft cylindrical roller automobile, and has reached the international quality level of similar products.
---
During past ten years, China bearings quality has being improved very quickly.
SKET® BEARING is a professional manufacturer and supplier of Tapered Roller Bearings, DAC Auto Wheel Hub Bearings, Kingpin Thrust Bearings in China for the after-sale market in Europe.
More than 15 years ago, our company was established in Liaocheng city, Shandong province and ever since, it has consistently focused all its activities on the research and producing of Tapered Roller Bearings. By doing so it has grown from a small family workshop into a professional manufacturers and supplier of tapered roller bearing in China. SKET now owns three bearings, bearing parts and casting products manufacturing companies by family joint operation.
We are a learning enterprise and we keep developing new products to meet market demands. Now our bearings are used by Germany instrument manufacturer, and are being exported to America, UK, Poland and Russia market etc.
We focus on supplying the right & suitable bearing products with competitive prices, and creating continued profit for you!